Welcome to Essentials with Eden
We are so glad that you are here! Whether you are looking for one of our custom pieces to make your room complete or a personalized design inquiry, Essentials with Eden is your one stop shop for everything to make your space feel fabulous.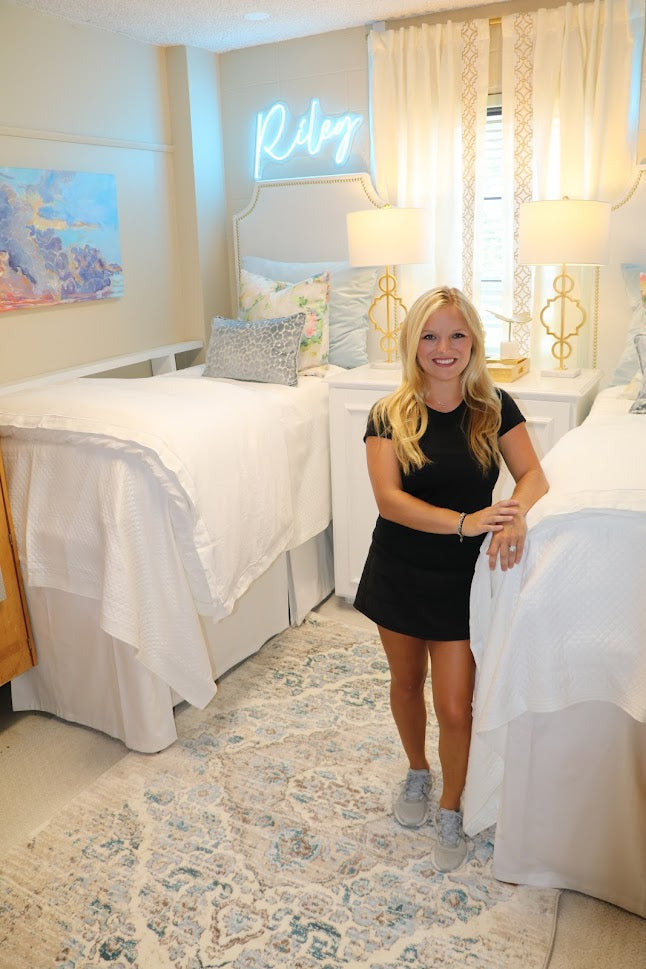 Meet Eden
Classic design and decorating has always been a huge thing in the South. Eden had a vision to carry this trend into the dorms the day she moved into Martin Hall at Ole Miss in 2017.
Placing herself into the shoes of incoming students, she encourages them to choose classic, functional pieces that encompass all the aspects of home.
SHOP NOW
The Lord bless you and keep you; the Lord make his face shine upon you and be gracious to you; the Lord lift up his countenance upon you and give you peace.
Numbers 6:24-26